Outdoor First Aid
for the
Fell Running Association
Our 2 Day Outdoor First Aid courses:
are ideal for race directors, marshals & any runners who run in the wilderness environment
will revalidate ALL leader awards (eg Mountain Leader, Run Leader etc)
are Ofqual / SQA accredited & meet HSE standards for due diligence for first aid providers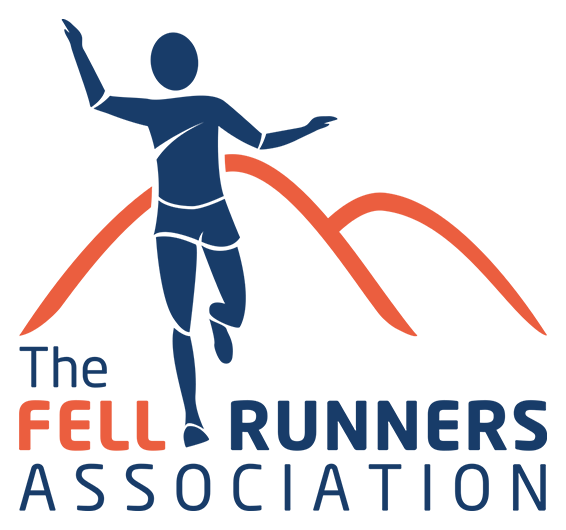 Outdoor First Aid Courses: Essential information
Price: £100 (FRA members only price)
Group/club bookings are also available – please get in touch for us to run a course at your venue. 
PLEASE NOTE: Prices do not include accommodation
Questions? Call us on 07791860163
Group enquiry – contact us
Dates of courses coming up:
9/10 Dec 2023 – Woodhead Barn, Holmfirth, HD9 1TP – 2 places remain, please enquire first
10/11 Feb 2024 – Youlgreave, Peak District, DE45 1WN
13/14 April 2024 – Woodhead Barn, Holmfirth, HD9 1TP
15/16 June 2024 – Youlgreave, Peak District, DE45 1WN
10/11 Aug 2024 – Youlgreave, Peak District, DE45 1WN
12/13 Oct 2024 – Youlgreave, Peak District, DE45 1WN

note: normal course timings are 0900 – 1800 each day
Need to contact Ian (FRA liaison for Hill Safety and First Aid)? Message him directly here.
Book your place(s) on one of our Outdoor First Aid Courses HERE
Please be sure to read the booking conditions
A really enjoyable and practical course. Both Will and Phil were excellent instructors. The support and encouragement throughout was top class. I'd recommend Will4Adventure to anyone.
This was my first Outdoor First Aid course and I will not be looking to any other providers when I need to renew: Will and Phil were superb in terms of their expertise, the planned interleaving of learning for reinforcement, and their balance between encouragement and challenge to develop our skills and confidence in responding to a first aid event outdoors. First rate.
Jeremy Curnier
08/11/2023
A very practical and insightful 2 day outdoor first aid course with Will4Adventure. The venue and equipment were great and Lizzy Cod ran the course very thoroughly and with a great sense of humour. It was my first time on a First Aid course and I learnt huge amounts and came away feeling much more aware of how to deal with emergency situations when and if they are to occur. I would highly recommend and thank you to Lizzy and the Will4Adventure team.
Really good 16 hour first aid refresher with Stu & Ian. Highly recommended!
Really superb two day course on outdoor first aid. Lots of practical scenarios to help learn and remember the material. A lot of fun as well! Highly recommended
My course with lizzie was honestly the best first aid course I've had to date! She delivers it in a manner you understand and makes it fun at the same time. I have walked away feeling filled with so much more knowledge and confidence to face first aid if it was needed in the outdoors! Thankyou and I look forward to seeing you again!
Will was a fantastic instructor; entertaining and clearly extremely knowledgeable. I feel he passed on more information than was required for simply ticking the box.
An energetic, hands-on approach to learning emergency first aid. Knowledge and skills are built up through lots of practical sessions, including outdoors. First-rate instructors. Highly recommended.
Chris Clayton-Knott
04/09/2023
Totally excellent course. The gentleman was friendly and kept us alert with scenarios. It was a really interesting day. I totally recommend the course.
Robin Kilvington
27/07/2023
Just completed my 16 hour outdoor first aid course with Lizzy from Will4Adventure First Aid. Great course, brilliantly delivered. Lots of knowledge shared & scenarios acted out to reinforce the skills gained. Will definitely be using again in 3 years time & recommending to outdoorsy colleagues.
Group bookings
Emergency First Aid at Work (EFAW), Paediatric First Aid, 1 and 2 day Outdoor First Aid courses, and Expedition First Aid. Whatever your needs, and wherever you are, we welcome group bookings! We regularly run courses for schools, the National Trust, the Wildlife Trust, the Fell Running Association, and various university environmental scientists and academics. Let us know where and when you need a course running and we will happily offer you a competitive quote for our services. Group rates include a first aid manual and first aid certificate (valid for three years) for all participants.
Will4Adventure is a provider of Immediate Temporary Care (ITC) outdoor first aid courses. ITC First Ltd is a recognised awarding organisation approved by OfQual and the Scottish Qualification Authority (SQA).